Stacuity has been awarded as this year's New Business of the Year at Media Isle of Man's Awards for Excellence 2023 - watch the firm speaking about the award in the video above.
Stacuity is a technology business focused on the global, growing, valuable 'Internet of Things' (IoT) market. IoT is a broad label for a multitude of connected devices, such as smart meters, cars, air quality sensors, telecare alarms, vending machines and payment terminals, which collect data and send it to software applications for analysis.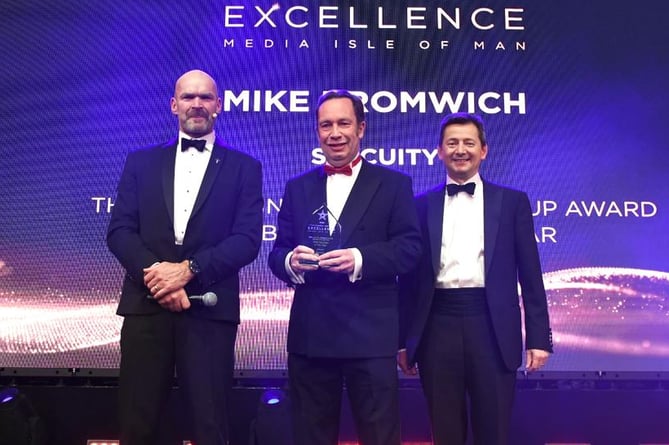 Stacuity are awarded with the 'New Business of the Year' award
(Dave Kneale)
Media Isle of Man partnered with Capital International Group to present the New Business of the Year Award.
The award was received by Mr Stacuity himself Mike Bromwich and presented by David Long from Capital.
See all the action as it happened from Media Isle of Man Awards for Excellence 2023 on our dedicated event live blog here.
For more information about the awards, visit the dedicated Media Isle of Man Awards for Excellence website here.